Book your holiday now in one of our six beautiful rooms in beautiful Pigna in Italy. Pigna is in Liguria, in the north of Italy some 30 km from the Mediterranean Sea, and 90 km from Nice Airport. It is surrounded by small medieval villages, some of them among the most pittoresque and charming in Italy.
Sul Ponte is an Italian bar, a restaurant and a small hotel that reflects the facets of Pigna's cultural and social life: older men playing cards, children eating ice-cream and young girls exchanging the latest gossip. And all feel comfortable in this classical styled bar and restaurant; with a twist.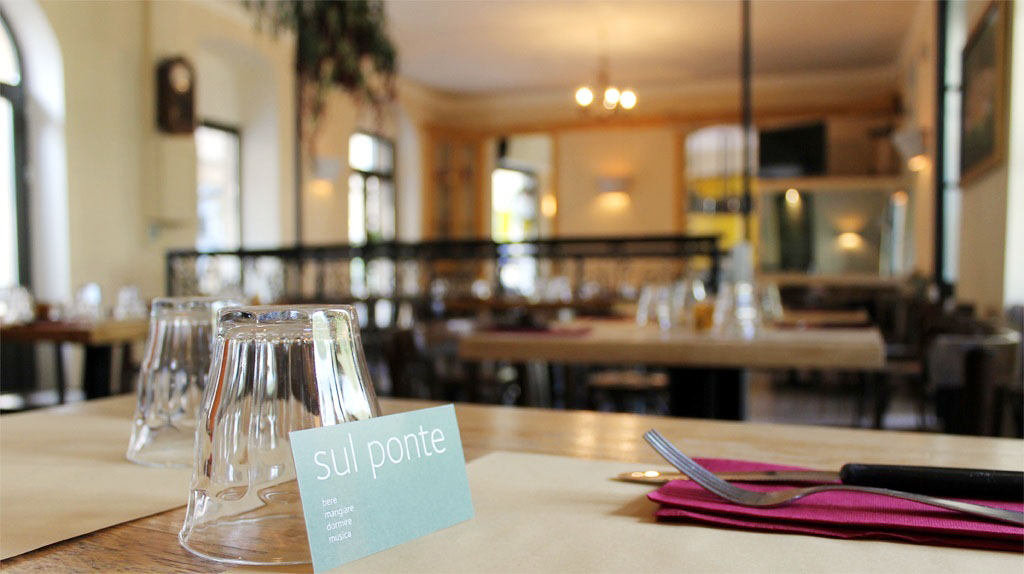 Sul Ponte offers stylish rooms. Most of them have a spectacular view over the river Nervia. From here you can easily start your day trip into the mountains and do some trekking. Or you can just hop on the bus and spend your day at the sea-side.
Choose Sul Ponte and Pigna as your next holiday destination, and we will make sure, that you will have the holiday of your life.